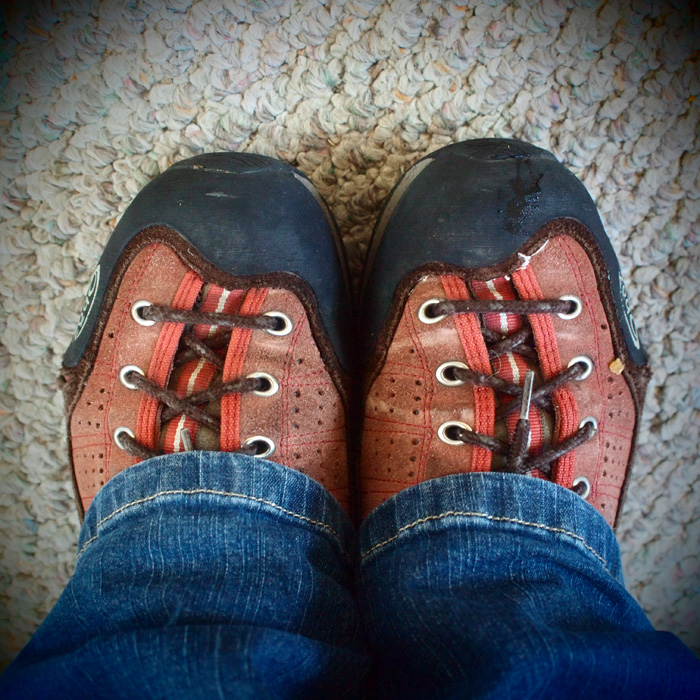 Day 27 - The shoes you wore today
I wore my Oboz.  Usually I would wear my Kigo's but alas the sole is splitting from the shoe so I am awaiting the arrival of my Shoe Goo so I can repair them.
So, I wore my hiking sneakers today.
Yes, that is coffee splattered on my toe... and a wood chip from our guinea pigs... and the shoes are literally splitting next to each of my pinky toes and I have no idea why.